The Alan was born from a vision of wanting to do things differently.
Something experimental, fresh and with an emphasis on partnerships between artists, chefs, designers and forward-thinkers.

It is a unique 6 storey setting with a pop up/mixed use space, ground floor restaurant/coffee/bar and 137 rooms. All accompanied by inspiring events and truly Mancunian collaborations.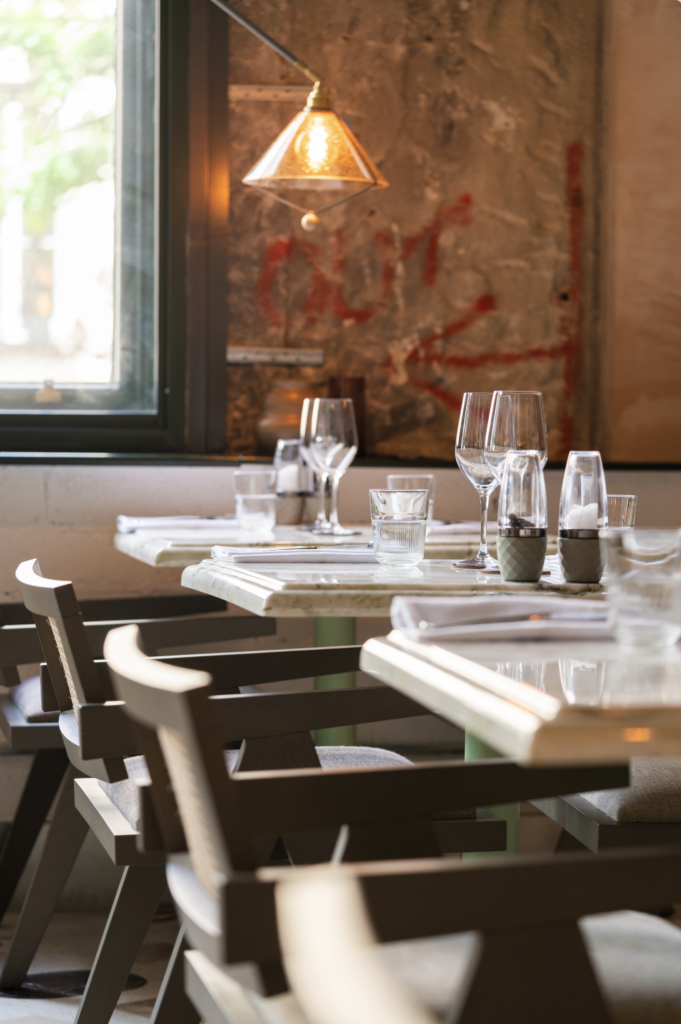 The Alan is about finding value where it was lost. Offering something new and unexpected in Manchester. Removing the original plasterboard which made the whole building disproportional, lowered ceilings and cluttered furniture. Exposing the history and heritage features, the brickwork, the original windows and the true tall dimensions of the rooms.

Where a sensitive approach was taken, to reuse and upcycle as much of the materials as possible, repairing and refreshing existing parts of the building and engaging in disrupted waste streams. The ground floor collage of fragmented and discarded marble pieces is a perfect example of this.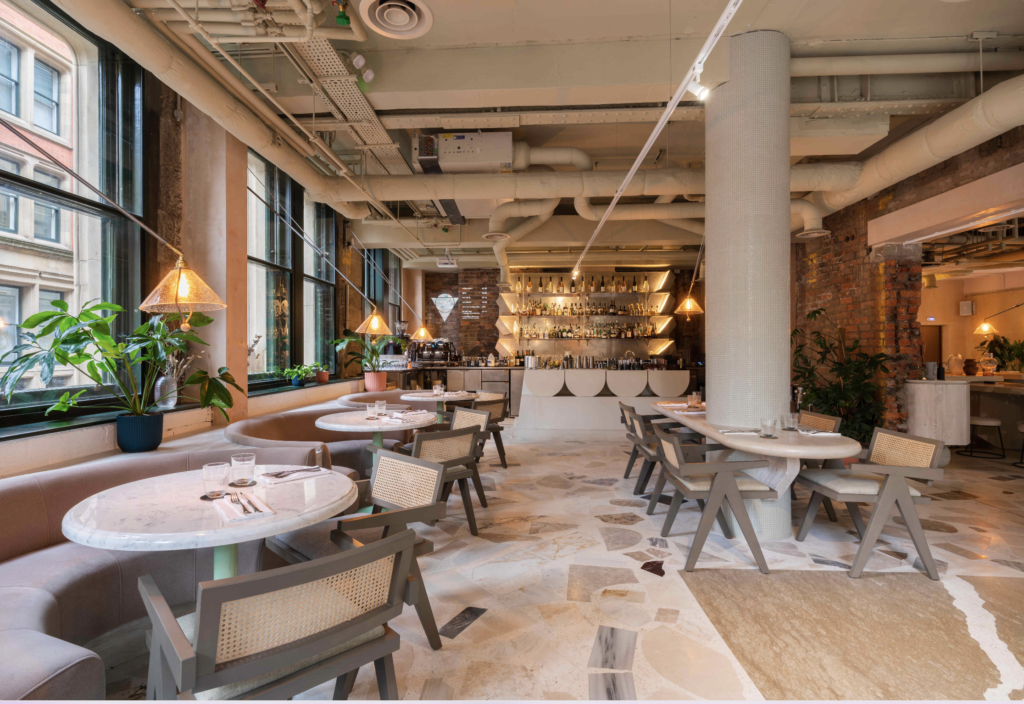 Situated right across from the Manchester Art Gallery, in the heart of the city, next to the colours of Chinatown and the bustle of the central shopping district. We invite you to explore what our neighbourhood and Manchester has to offer.

Recommendations from our friends and the team at The Alan