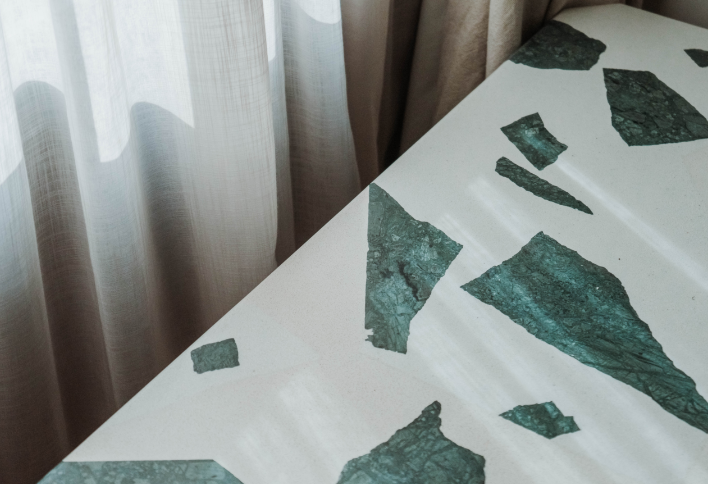 Grasby makes it look simple, working a modern day version of terrazzo, made from reclaimed and recycled marble, into masterpiece.
Our maker behind the sculptural furniture pieces, used for our creative workshops or simply for solo working, our terrazzo room shelves and our bar front inspired by the M62 that circulates our city. Cigarette butts, weeds, flowers all set in a resin to create a bar you want to eat, drink and soak in The Alan's atmosphere.

Kaski works with marble and combines them with wood, stone, ceramics and metal to design shapes and lighting which integrate with the environment.
Our maker behind the kinetic light fittings in the ground floor public areas, the swivel lights for your in-room desk space and the alabaster bedside lights, giving our guests a calming turndown. Mika's lights help transform the energy of the room, depending on how you are feeling.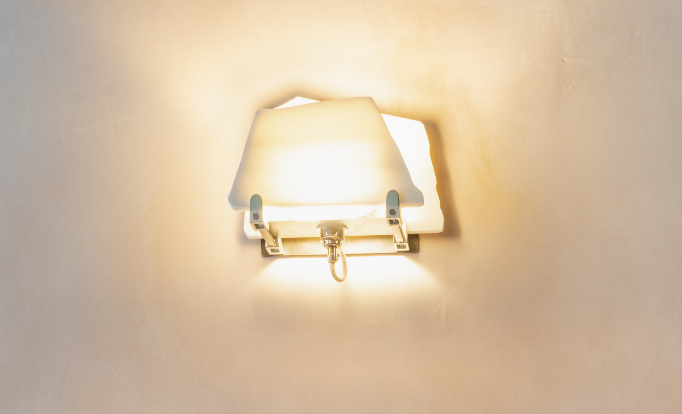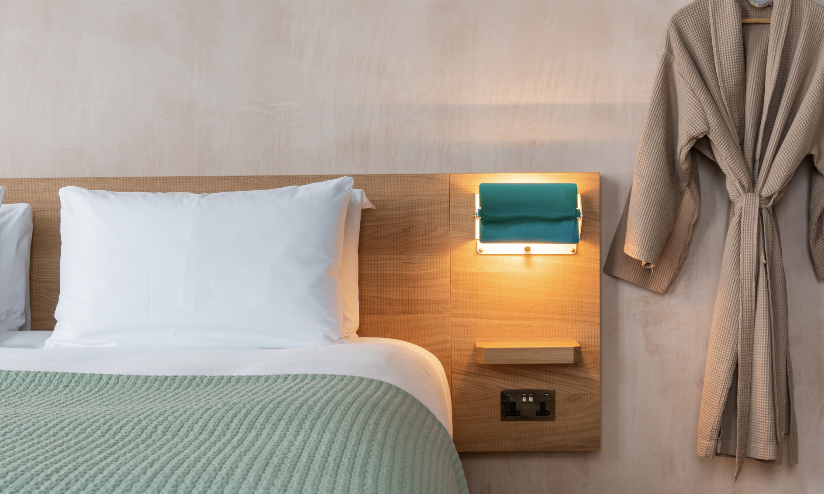 Nicola is a multitalented artist and sculptor. She works with ceramics, print and illustration. Her work is striking, working with colour blocking and line work simultaneously. 
Our maker behind the bedside lampshades. All individually hand painted with enamel. Each unique, with a slightly different colour pallet.
Kimberley's

 work is an exploration of intuitive mark making coupled with an attention to the legacies and processes of abstract painting.
Depicting an engagement with the spontaneous nature of expressive imagery through scribbles and unpredictable tension translated through the profile of colour and texture. These approaches are brought to life whilst finding a balance between spontaneous bursts of joyful expression and, on occasion, calculated annotations describing the interchange between both text and symbols.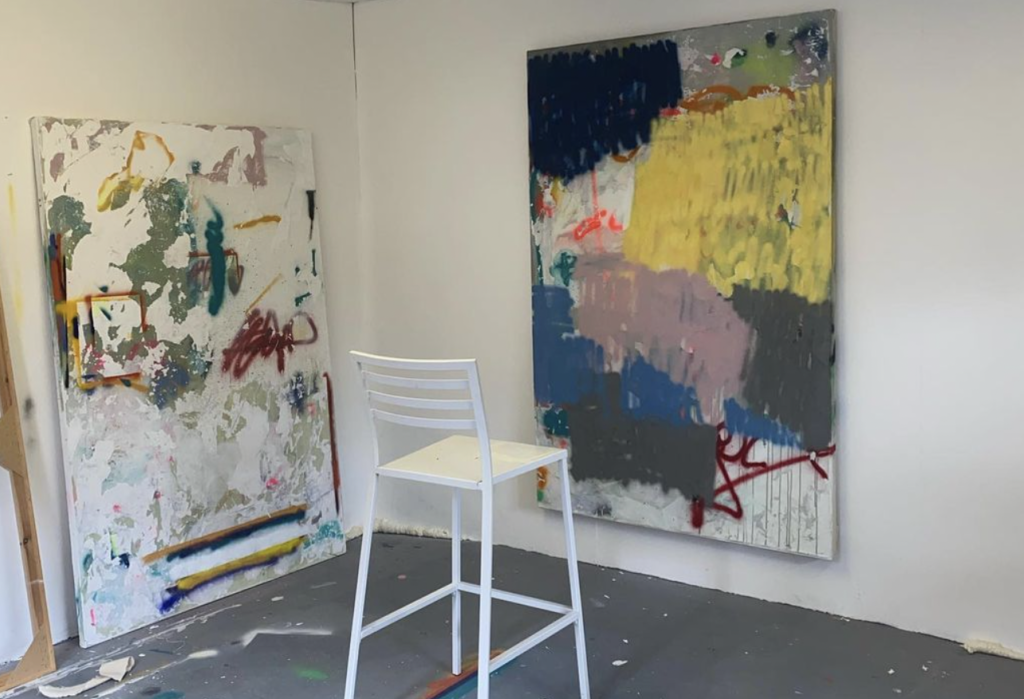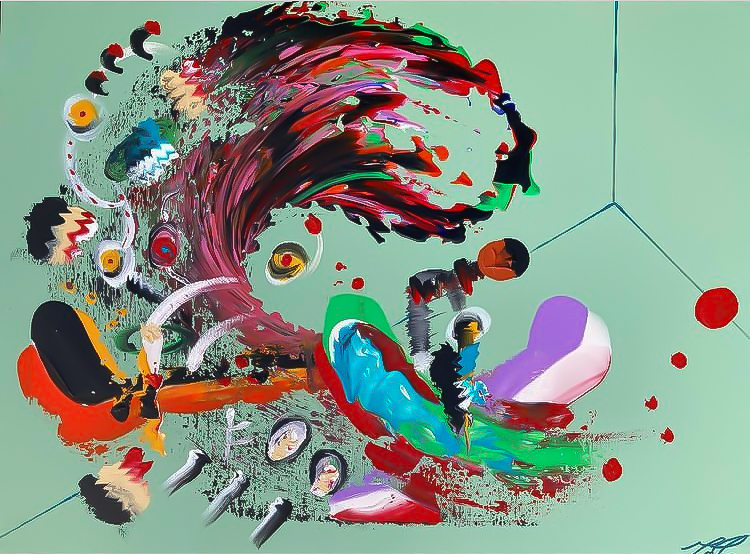 Salazar's art feels rousing, striking and unfamiliar, emotions which he experienced when he began painting in his South Manchester flat during the 2020 lockdowns.
'The melodies, bass lines and intricacies of musicians' work are reflected in Manuel's vibrant colours, staccato stripes and sweeping brushstrokes, allowing audiences to be completely encapsulated by the music, even if they are viewing in complete silence. 
Whilst being abstract in genre, audiences can draw upon music, society's happenings and their own personal experiences to create meaning in the work, where even the smallest brushstroke can open a myriad of doors within the mind.'
We are always looking for new artwork, wether it be for our lobby projectors or one of our events spaces.