Grasby makes it look simple, working a modern day version of terrazzo, made from reclaimed and recycled marble, into masterpieces.
Our maker behind the sculptural furniture pieces, used for our creative workshops or simply for solo working, our terrazzo room shelves and our bar front inspired by the M62 that circulates our city. Cigarette butts, weeds, flowers all set in a resin to create a bar you want to eat, drink and soak in The Alan's atmosphere.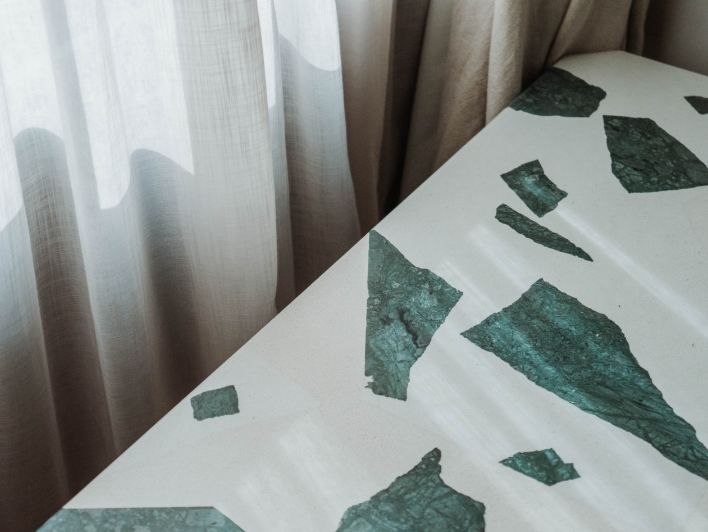 Kaski works with marble and combines them with wood, stone, ceramics and metal to design shapes and lighting which integrates with the environment.
Our maker behind the kinetic light fittings in the ground floor public areas, the swivel lights for your in-room desk space and the alabaster bedside lights, giving our guests a calming turndown. Mika's lights help transform the energy of the room, depending on how you are feeling.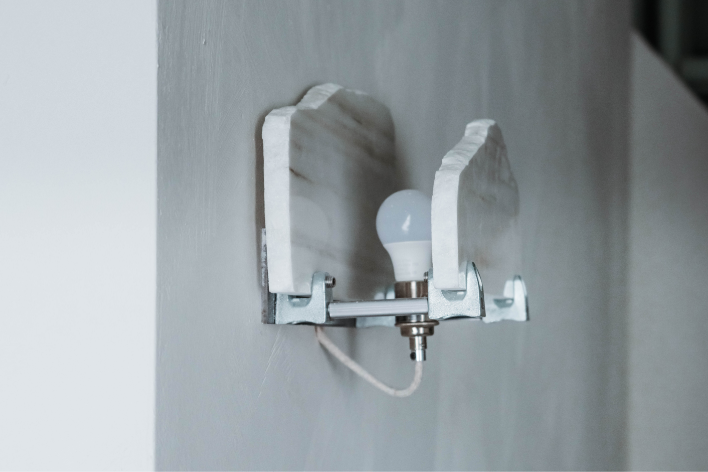 Working with Int. marble we reused the waste marble that would normally have been collecting dust in stoneyards.
Thinking outside the box and looking at the potential of reusing materials, such as glass, clay, brick and metals. Our interior designers approached Int. and worked collectively to create a collaged terrazzo ground floor…as well as spending days pondering where the lost fragments came from.