Founder Amar's hidden gems ​
Meet our techno-head founder Amar Chima, sharing his favourite spots in Manchester, what he would do with only 24 hours in the city and a few of his nerdy hobbies.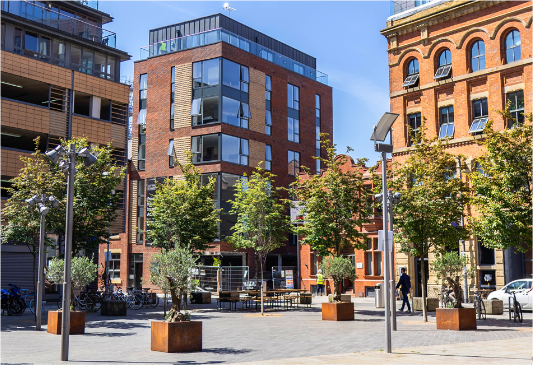 Part of what I wanted to do at The Alan was really to integrate with the community and show everyone who comes to our venue what Manchester has to offer; our guests have access to everything.

There are a few places that I cannot go without the first is Deadstock General Store, a pure, simple and useful collection of products with timeless value; tea/coffee ware, candles (always on the go in my office and also to unwind, special note to PF Candle Co. teakwood and tobacco). Also Bonsai tree pruning supplies! I have an elm and a pine I keep on top of at home, soon to feature in The Alan, if the rest of the team let me…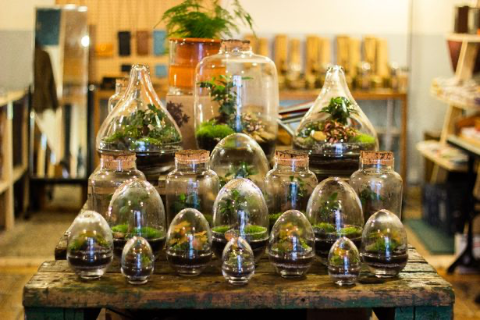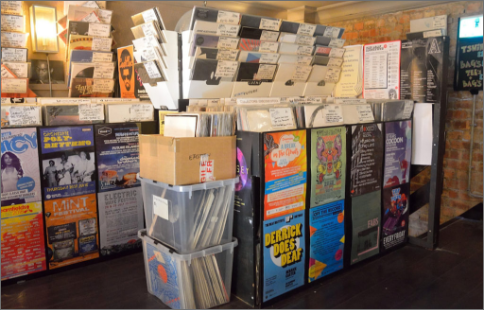 The second is Eastern Bloc, one of the original vinyl shops I used to frequent at the turn of the millennium. I'm a techno head at heart, and whilst they have diluted their offering to a coffee shop too, I admire they still stick to retailing vinyl despite the struggle to keep up with digital releases.
"At The Alan, our guests have access to everything that the city has to offer"
Ancoats, The diversity and pop-up culture. I lived in Shoreditch for a number of years from 2006. Reminds me of times back then. New restaurants, wine bars, pubs – feels like it's growing organically at
present. Just a neighbourhood getting on with what they do. I love the originality of it which is what we wanted to create at The Alan.
Working with interior designer's Red Deer and concept consultant's 0120, we focused on delivering our passions and not caring whether they conform, it was all based on shared interests and fascinations within creative communities; recognising true talent whether in its infancy or matured.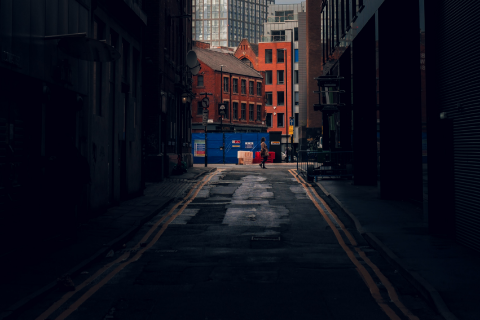 Favourite Food & Drink Spots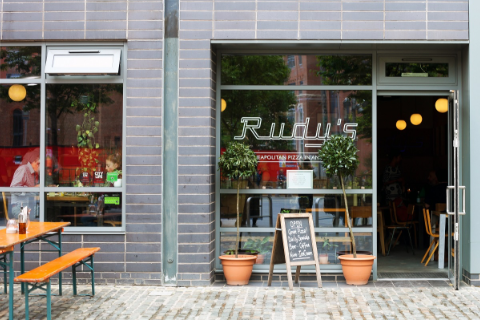 Whether it's a standard weekend or you've had a late one, perhaps after a night at The White Hotel (always about the underground scene) Pollen Bakery is a go to for a start and then some decent coffee at Ancoats Coffee Co. (also on sale at The Alan).
For cheat days it has to be Rudy's Pizza, and a few pre-pale ales at the Cloudwater brewery beforehand.
For something more cultured, Manchester Art Gallery and HOME are great spots.
And my obvious new hang out…which I'm sure you can all guess.
Sat:
AM – Pollen
12PM – Kersch Kicks for Trainer Shopping / Eastern Bloc for Tracks
NEXT – Mackie Mayor / Hatch / Escape To Freight Island
Late – The White Hotel
Early Morning – 1 bet on the roulette in the Casino
Bed
Sun:
AM – Wake Up
AM – Mimosa Breakfast
12PM – Start Panicking about Work
PM – Lunch / Semi Panicking
Dinner – Eat and ready to sleep
Bed – Seaweed Tea from Haeckels
Recommendations from Alan's friends